Doug LaSala, Realtor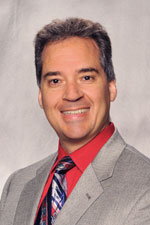 doug@dennisbeckrealty.com


717-413-1553
Doug's primary reason for getting into real estate is to help people. His honesty, attention to detail, and ability to communicate well with others is an asset to his clients. Customer satisfaction is his number one priority. These qualities, combined with the experience of Dennis Beck and his team, will afford him the ability to help others buy and sell their dream homes.
He was born and raised in the small lake community of Ringwood, NJ. College brought him to Pennsylvania in 1981. He graduated from West Chester University with a B.S. in Computer Science, and a minor in Music.
Doug was in the Information Technology industry for 28 years. During that time, he bought and sold several houses, settling in Lititz in 1997. Each time he was involved with a real estate transaction, he always thought "When I grow up, I want to be a real estate agent!" He finally grew up in 2013.
Doug lives in Lititz with his wife Kim (Keith) LaSala and their 2 cats, Misty and Chloe. He is the proud father of Joe, who graduated from the University of Pittsburgh in 2012, and is employed as a computer programmer.
You may have seen Doug in the community performing music on his clarinet, saxes, and EWI (Electronic Wind Instrument). He's played with the Lititz Community Band since 1997, directed the Moonlighters Big Band since 2000, and was a member of the Warwick High School Marching Band staff between 2004 and 2008. You can see Doug perform solo every Monday night at La Piazza Italian Restaurant, as well as other venues in and out of the area. For more information on the musical side of Doug, visit www.DougLaSala.com.

Testimonials
""I wanted to thank you for going above and beyond to sell the home in Lititz. You explained every step in the process, made a wonderful virtual tour of the house and handled all the details that come up when selling a home. You made sure that the home looked its best and scheduled any work that needed to be done. I wanted to sell it before Winter and you worked out a plan to make that happen. I was kept informed and when I had questions, I knew I could call you to get the answers. Thank you for making things so easy for me. "

"We were extremely pleased with Doug and Dennis Beck Realty in selling my father's house while my husband and I were in Florida for 6 weeks. Doug checked the oil tank to be sure it did not get empty, found someone to clear limbs that fell from a tree on a neighbor's driveway, arranged to have basement work completed, sent e- mails of sales paperwork for me to sign and fax so that I did not need to return early from our vacation. Doug went above and beyond our expectations. Thanks. "

"Doug was conscientious and professional throughout the entire house buying experience. He was friendly from the outset and addressed all of my concerns and questions. He also went beyond the normal duties of a realtor to help in any way he could, making my entire family feel welcome in a new geographical environment. He facilitated the sometimes frustrating experience of finding and buying a house."

" Even though we haven 't found "the one" yet, Doug has been extremely patient and helpful in walking us (the first time homebuyers) through the entire home buying process, not to mention countless showings. His prompt attention and response in addition to very detailed analysis of properties we are interested in has been much appreciated. We hope to celebrate the closing of our home with him in the near future!"

UPDATE: We are happy to report that with Doug '5 help we have finally found a great house for us and are in the process of converting it to "home"! After a lengthy search and initial disappointment with a contract that we terminated, we are excited to have found an even better house for us. We've heard horror stories of closings and ours couldn't have been easier. 1 hour of signing and we were homeowners! We had a great team on our side making sure we were prepared in advance for a smooth closing!