Gary & Charlotte Hanna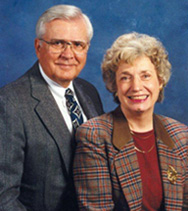 rghanna@windstream.net


717-627-2325
Charlotte and Gary have enjoyed helping people through the process of buying and selling their homes for many years. Real Estate has been a large part of their lives. They value their clients and fnequently have developed lasting friendships as an outcome of business relationships.
Charlotte and Gary have won numerous awards through the years and have attained designations from the Pennsylvania Association of Realtors. Locally Gary served on various committees and on the Lancaster Board of Realtors while Charlotte has worked with two of Lancaster County's premiere builders and won 13 consecutive Superior Performance Awards.
Avid football fans who root for Pennsylvania teams, especially Penn State. Also, Army football since son Joe graduated from West Point Military Academy
Love to walk early mornings through the beautiful town of Lititz
Enjoy visiting children and families in Virginia, Texas and California
Members of St. Paul Lutheran Church where Gary sings in the choir

Testimonials
""Charlotte and Gary were "right on" with everything. We were informed almost daily. Can't think of anything they could have done better."

"They kept us informed of every detail."

"The Hannas' were referred to us by a friend. They knew what we needed and responded and made us feel comfortable. They worked hard to sell our home within the time frame that we needed. They are very gracious people. Like family!"