Jay Kiralfy, Realtor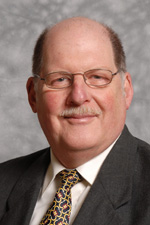 jay@dennisbeckrealty.com


717-475-8443
Jay Kiralfy and his family have a history of nearly 50 years in Lititz area. His father, Jerry, is a former Director of the Lititz Rec Center. Jay, his 7 siblings, and his daughter have all graduated from Warwick.
After his stint in the Navy and his marriage to Maggie in Sweden, he worked in hospitality management in Las Vegas for 15 years. Following his return to his roots in Lititz, in 1986, he toiled for 16 years as Director of the Transitional Living Center (TLC), formerly HARB-ADULT. As the director of this non-profit housing and life-skills development program, his primary goal was to empower homeless and low-income families to move to safe affordable housing.
Jay then worked with Housing Development Corporation (HDC) in property management and rental of subsidized housing. With 30+ years in the hospitality and housing industry, he took the next logical step and became a Realtor in 2005. As a member of the National, Pennsylvania and Lancaster County Association of Realtors, he has specialized in representing clients in the purchase and sale of residential real estate. Jay's clients know they can count on his patience, attention to details and his negotiating skills to best sell their home. He also can provide expert guidance in purchasing a home.

Testimonials
"We were very pleased with Jay. In all of our transactions he was very prompt in returning our calls and answering our questions along the way. We will be very happy to recommend him."

"Jay went above and beyond what we expected from a real estate agent. He worked very hard and was good with our children. I was always able to get a hold of him at any time of the day."

"I was especially impressed that Jay responded immediately from my first call. I appreciated Jay's sense of humor, along with many other qualities and I would highly recommend Jay."